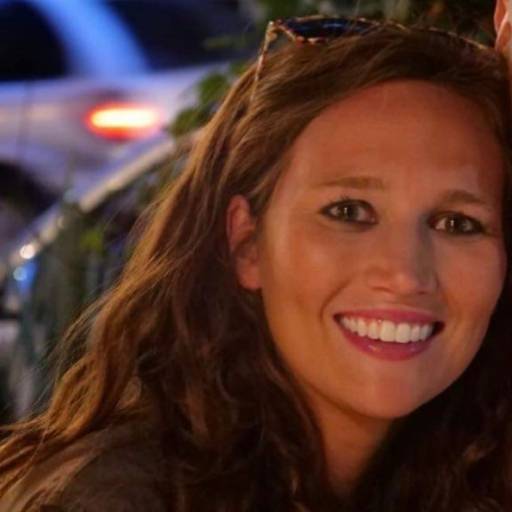 Avant summary
Established in 2012, Avant is an online lending platform that offers unsecured personal loans. With a minimum credit score requirement of 580, Avant personal loans are great for those with little or poor credit history. If you qualify for a loan, you can get your money in as little as 1 to 3 business days. However, its APRs are high, and those with bad credit are unlikely to qualify for lower rates.
Pros
Low credit score requirement of 580
No prepayment fees
Receive approval and funding in 1-3 days
Cons
High APRs
No joint, co-signed, or secured loan option
Origination and administration fees
Variety of loan types
Offers most loan types
4.0
Online experience
Has learning resources, access to rates, mobile app
5.0
Customer services and support
Award winning
5.0
Loan amount range
Loan amount up to $35K
3.0
Repayment flexibility
Loan terms up to 60 months
4.0
Avant Visit Avant
Suitable for?
Avant personal loans are suitable for those with fair to bad credit. Avant is a great option for those looking to obtain a loan easily and quickly, as you can apply for a loan entirely online and receive funding in as little as 1 to 3 business days. In addition to personal loans, Avant also offers credit cards and mobile banking, making it a great option for those looking for an all-in-one financial solution.
Avant also has a mobile app that enables you to set up autopay, making it an excellent choice for those who want to set their personal loan repayments on autopilot. The mobile app also enables you to see your payment history and adjust payment dates.
However, its loans may not be suitable for those looking to avoid extra fees. Avant charges origination fees up to 4.75% and late fees of $25. However, it's very transparent about the fees it charges.
Range of Loans on Offer
Avant offers personal loans that can be used to pay for home improvement projects, medical bills, debt consolidation, or to cover funds for emergencies. All loans are unsecured, and funds are often available within just 1 business day.
Available to those with a minimum credit score of 580
Unsecured, meaning they don't require borrowers to put down collateral
Available for use for a wide range of expenditures
APRs range from 9.95% - 35.99%
Application Process & Requirements
To be eligible for an Avant personal loan, you must:
Have a minimum credit score of 580
Have a minimum monthly income of $1,200
Be 18 years of age and a US citizen or permanent resident
You can apply for a loan in just a few simple steps:
Go to Avant's website and get pre-qualified by submitting an online form. On the form, you'll need to provide some basic information, including details about your income and monthly housing costs. You'll also need to disclose how you plan to use the funds and the loan amount you wish to request.
Once you've submitted this information, you'll be able to review your loan options and choose which one is suitable for you. After choosing a loan option and completing the application, Avant will review and verify your information. This includes verifying your employment, income, identity, and bank account details.
Avant may require extra documentation to verify your information. Its team will contact you directly if any extra information is required.
Once your loan is approved, Avant will distribute the funds to your bank account as soon as the following business day.
APRs, Loan Amounts & Repayment Terms
Avant offers loans ranging from $2,000 to $35,000. APRs range from , and repayment terms range from 24-60 months.
Privacy & Security
Avant states that it determines its collection practices based on the type of relationship it has with you and the information you provide.
Avant has a low score on the Better Business Bureau, with 1.25 out of 5.0 stars. However, it has an Excellent score on TrustPilot, with a rating of 4.7 out of 5.0 and over 20,000 reviews. Its mobile app has a 4.4 rating out of 5.0 stars and over 6,000 reviews.
Help & Support
Customer support is available by email at support@avant.com and phone at 800-712-5407. You can reach customer service Monday-Friday, 7am-10 pm CT and Saturday-Sunday, 7am-8pm CT. Avant also has a contact us page and a frequently asked questions page.
How Avant Compares
| | | | |
| --- | --- | --- | --- |
| | Avant | Credible | LendingTree |
| APR | 9.95% - 35.99% | 2.49-35.99% | 2.49-35.99% |
| Minimum credit score | 580 | 640 | 600 |
| Loan amounts | $2,000-$35,00 | $600-$100,000 | $1,000-$50,000 |
| Loan term | 24-60 months | 12-84 months | 12-144 months |
| Suitable for | Those with poor or no credit history | Those with good credit looking for low APRs | Those looking for flexible repayment terms |
FAQs
Does Avant have a mobile app?
Yes. The app is available for download on Android and iOS devices.
How much money can I borrow?
Loans are tailored to your unique financial situation, but you can typically borrow up to $35,000.
How do I make personal loan payments through Avant?
Avant enables you to enroll in auto payments by connecting your bank via Automated Clearing House (ACH). Other accepted payment methods include debit cards, credit cards, checks, money orders, and wire transfers.
Will my credit score be affected when I view my rates?
Avant performs a soft credit check that won't affect your credit score to calculate your loan options.
Summary
Avant is an online lending platform that offers personal loans as well as banking and credit card services. Applying for a personal loan is quick and easy, as the application can be completed entirely online in a matter of minutes. After being approved for a loan, you can get the money in your account in as little as 1 to 3 business days. You can use Avant's mobile app to set up autopay and adjust your payment schedule.
Physical Address
222 N. LaSalle St., Suite 1600
Chicago, Illinois 60601
Avant Visit Avant