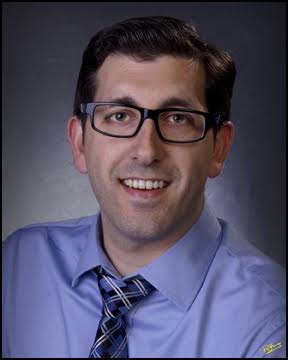 Forward Lend summary
Pros
Receive funding in as soon as one business day
No origination fees means borrowers can obtain full loan amount
No collateral needed
Cons
No dedicated support email address, phone number
Maximum loan amount only $40,000
High annual percentage rates
Forward Lend Visit Forward Lend
Overview
Forward Lend is an online loan referral service that does the upfront, time consuming work of finding the right loan for you. Instead of directly offering loans, it acts as a matchmaker, connecting borrowers with a lender from its vast network of lending partners. It works with some of the most trusted lending partners in the market like FreedomPlus, LoanHunch, and Payoff.
Forward Lend offers a streamlined online application process for personal and small business loans that makes it quick and easy to get paired with a loan provider. Loans start from $1,000 to $40,000 with an APR range of 4.84% - 35.99%. Of course, the amount that you're approved for will depend of several factors, including where you live and your credit score.
Suitable For ?
Forward Lend is a top choice for consumers that do not have a good credit history. With such a large network to pull from, there may be a lender ready and willing to help those with even the lowest credit scores.
Loan Features
Forward Lend is not a lender and therefore does not provide a lot of information on loan features. Once a borrower is approved by a lender, it's only then that they are given the details of the loan such as the interest rates and fees before any agreement is signed. However, Forward Lend does provide a high level overview of what its lenders offer:
Personal loans range from $1,000 – $40,000
Small business loans up to $350,000
Annual Percentage Rate = 4.84% - 35.99%
Application process takes minutes and funds are distributed as quickly as one business day from approval
Repayment option of 61 days – 84 months
The Application Process
With Forward Lend, all you need to do to find a reputable lender is complete a 2-minute online application form that requires the reason for the loan, how much you need to borrow, and your credit type. The entire process is secure and extremely easy to complete. If approved, your information is sent to Forward Lend's large lending network where, if approved, you will be presented with a loan agreement that includes all of the terms and conditions that you can review and choose to accept. As each lender has different terms, be sure to read the agreement in full before signing anything.
A major benefit of Forward Lend is that if approved, your loan will be directly deposited into your bank account as soon as the next day. Forward Lend has a network of lenders for all credit score types, but it's important to note that not every personal loan application will be approved. The lender may perform a soft or hard pull of your credit score to determine how high risk of a borrower you are.
Loan Terms - The Bare Basics
Forward Lend is not a lender and it does not make the loan offer—so the terms and conditions of any loan you are approved for are determined by the lender you choose. However, since Forward Lend works with some of the most reputable lenders out there, you can rest assured that they offer a wide range of competitive interest and APR rates for people with varying credit scores. Forward Lend proudly offers their services free of charge. It can maintain this offering through referral fees from its lending network and by providing marketing services using customer information while following federal privacy practices. Basically, lenders pay Forward Lend to send them prospective borrowers.
To qualify for a loan, you must at least meet the following basic requirements:
You must be at least 18 years of age
A valid Social Security number
Employment or some source of income
Bank account for direct deposit
Credit score to show previous financial responsibility
US citizenship or permanent residency
Repayment Terms
Forward Lend discloses that its network APR range is 4.84% - 35.99% on personal loans and comes with 61 day to 84 month repayment terms. These rates are going to vary lender to lender and are disclosed in the loan agreement, along with any additional finance charges so be sure to read the agreement very carefully.
Forward Lend does not set and disclose terms for late payments, missed payments, or failure to repay a loan. These terms are the responsibility of the lender. Any late payments can result in additional charges and fees which will increase the total cost of your loan.
How Safe is It?
Your personal information remains protected from unauthorized users through SSL encryption and is stored on secure, password protected servers. If by chance there is a security breach and your personal information is violated, Forward Lend will notify you as soon as possible with detailed next steps.
Once a customer is directed to a lender's website, Forward Lend is no longer responsible for any further information you disclose to the lender. In addition, Forward Lend does allow advertisements from third party lenders and lending partners. These companies may use their own technologies to track and collect information regarding their advertisements. While this isn't a safety issue per se, it's wise to understand how Forward Lend may use your personal information in the future.
Help & Support
Once you are approved and passed on to a lender, you are no longer a part of the lending process and any concerns should be directed to the lender. However, if you do have questions about the online application process, you can contact Forward Lend by telephone only at (844) 348-2965. They do not have a dedicated support email address or phone number.
Summary
There are several things to like about Forward Lend, including their network of reputable personal loan lending partners and easy-to-meet loan requirements. Keep in mind that these lenders are generally short-term, payday lenders who charge high interest rates and fees. As long as you understand the terms and conditions and how much your loan will end up costing you at the end of its life, Forward Lend offers a safe and reliable service for those potential borrowers with any type of credit score.
Physical Address
11835 West Olympic Blvd., Suite 1090
Los Angeles, CA
90064
Forward Lend Visit Forward Lend