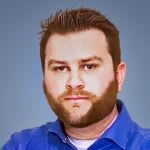 Freedom Financial Network summary
Freedom provides borrowers a highly personalized loan package with rates and terms to match. Customers who choose Freedom can benefit from funding in as little as 2 days, no prepayment penalties and no hidden fees.
Pros
Fast approval process
Highly personalized customer service
Cons
Website lacks basic information about loan terms
Borrowers with credit score under 670 may experience higher APRs
Freedom Financial Network Visit Freedom
Overview
In 2014, Andrew Housser, co-founder of Freedom Financial Network, established Freedom with the goal helping borrowers consolidate their high-interest debt with a loan. Since then the company has grown tremendously, originating over $1 billion in loans using a unique loan servicing model where borrowers can apply for a loan online then speak to a loan consultant over the phone to get a loan with rates and terms customized for their particular situation. Excellent customer service, competitively low rates, and flexible terms set FreedomPlus apart from other online lenders in the space.
A member of Freedom Financial Network, the mission of Freedom is to help borrowers find an affordable solution to debt. However, the company also offers loans for nearly any purpose, including home improvement, vacations, weddings, and more.
Loan Features
Freedom offers loans from $10,000-$40,000. Rates very between 7.99% - 29.99% APR with terms from 24-60 months.
The ideal candidate for a Freedom loan has multiple high-interest credit cards or other forms of unsecured debt and a good credit score. Through Freedom, borrowers dealing with a high debt amount can roll all of their debt into a single loan with a lower rate, simplify their monthly payments, and pay off the debt faster than if they were making minimum payments. Since Freedom has flexible rates and terms, borrowers can choose a loan that fits their exact needs and budget.
Unlike other lenders, Freedom offers discounted rates to borrowers who qualify. These discounts include:
Co-Borrower Discount. If you add an eligible co-borrower to your loan application
Retirement Asset Discount. If you prove you have over $40,000 in retirement funds like a 401(k) or ROTH IRA
Direct Pay Discount. If you allow Freedom to use your loan to directly pay your creditors
The company offers a quick and easy online application, followed by the best personal loan consultation where borrowers can discuss their loan options with a knowledgeable and friendly consultant to get a custom loan offer.
Loan Application Information
Freedom offers a highly personal loan application process, resulting in a loan customized to fit each individual borrower. To apply for a loan from Freedom, you may have to provide the following information:
Paystubs
W-2 forms
Social security number
Proof of identity
Proof of income
Employment status
Most of the Freedom loan application process is conducted online, but there may be a need for documents to be faxed. After the initial application, a loan consultant will get in touch by phone to discuss options. We went through the process multiple times, testing with lower credit scores and different loan types and were always eligible for a loan and found that 670 is the minimum credit score.
Once the initial application is completed, a loan consultant from FreedomPlus calls to discuss your APR and repayment terms. These rates are assessed based on the information provided during the initial signup, and further details requested by the analyst. Borrowers with a score in the 670 range will likely experience higher APRs, but these rates will be calculated on the supposed 'higher risk' of the consumer.
Repayment Terms
Repayment of Freedom loans are made through the normal channels, with automated electronic funds transfer being the preferred method. Dates and terms are agreed upon before signing the product contract – but borrowers are able to reduce this term by making early payments (without penalty). Length of terms range from 24-60 months.
Help and Support
Freedom customer support is operated through Freedom Financial Network, meaning borrowers have access to the expertise and knowledge of extremely highly qualified professionals.
How Freedom Compares
| | | |
| --- | --- | --- |
| | | |
| APR | 7.99% - 29.99% | 8.05% - 35.89% |
| Min. credit score | 670 | 600 |
| Loan amounts | $10,000 - $40,000 | $1,000 - $40,000 |
| Loan term | 24 - 60 months | 36 - 60 months |
| Best for | Paying off debt | Small loans |
Summary
Freedom has a lot to live up to, as one of the subsidiaries of a highly-successful parent company, Freedom Financial Network. While information for interested parties might be a little thin on the ground, we have found a multitude of satisfied borrowers who have been thrilled with rates and repayment options on offer to them. This highly private and personalized loan system has been helping struggling consumers for more than a decade and wouldn't still be around if it wasn't working.
Physical Address
1875 South Grant Street,
San Mateo, CA 94402
USA
Freedom Financial Network Visit Freedom
* All loans available through Freedom.com are made by Cross River Bank, a New Jersey State Chartered Commercial Bank, Member FDIC, Equal Housing Lender. All loan and rate terms are subject to eligibility restrictions, application review, credit score, loan amount, loan term, lender approval, and credit usage and history. Eligibility for a loan is not guaranteed. Loans are not available to residents of all states – please call a Freedom representative for further details. The following limitations, in addition to others, shall apply: Freedom does not arrange loans in: (i) Arizona under $10,500; (ii) Massachusetts under $6,500, (iii) Ohio under $5,500, and (iv) Georgia under $3,500. Repayment periods range from 24 to 60 months. The range of APRs on loans made available through FreedomPlus is 5.99% to a maximum of 29.99%. APR. The APR calculation includes all applicable fees, including the loan origination fee. For Example, a four year $20,000 loan with an interest rate of 15.49% and corresponding APR of 18.34% would have an estimated monthly payment of $561.60 and a total cost payable of $7,948.13. To qualify for a 5.99% APR loan, a borrower will need excellent credit on a loan for an amount less than $12,000.00, and with a term equal to 24 months. Adding a co-borrower with sufficient income; using at least eighty-five percent (85%) of the loan proceeds to directly pay off qualifying existing debt; or showing proof of sufficient retirement savings, could help you also qualify for the lowest rate available.