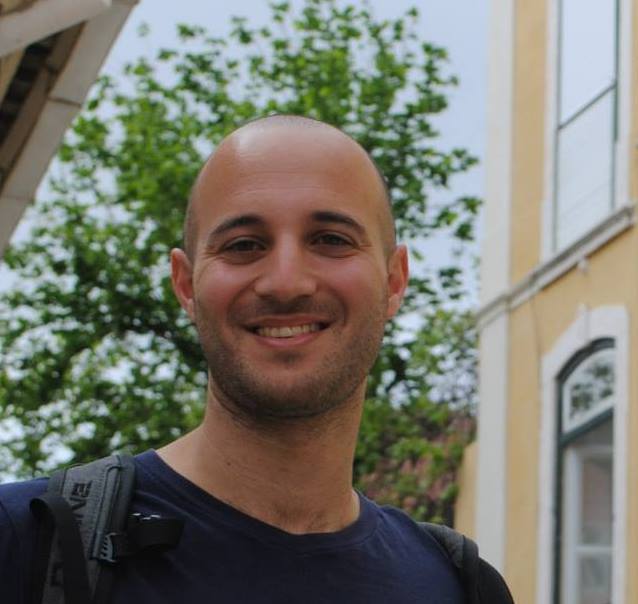 What if there were something you could do to instantly improve your credit score, possibly by more than 20 points? That something, according to a new TransUnion study, is a debt consolidation loan. Read on to find out how.
As of mid-2019, more than 19.6 million consumers had an unsecured personal loan, a significant portion of them for the purpose of debt consolidation. Following consolidation, 68% of consumers saw their credit scores improve by 20 points or more, according to the TransUnion study. More importantly, score boosts were apparent not only one quarter later, but also a year later (albeit at lower levels).
| Credit level | Improved (+20 points or more) | Same (-19 to +19 points) | Worsended (-20 points or worse) |
| --- | --- | --- | --- |
| Subprime (300-600) | 84% | 14% | 2% |
| Near Prime (601-660) | 77% | 20% | 3% |
| Prime (661-720) | 68% | 26% | 6% |
| Prime Plus (721-780) | 51% | 39% | 10% |
| Super Prime (781-850) | 15% | 73% | 12% |
Source: TransUnion
It appears that debt consolidation encourages better financial discipline, which in turn provides that credit score boost reported by TransUnion. The study found that, on average, consumers who took on a debt consolidation loan paid down 58% of their credit card debt with their new loan, bringing average credit card balances from $14,015 to $5,855. More than 3 of every 5 consumers who consolidated credit card debt saw their balances decline by 60% or more from pre-consolidation levels. In the majority of cases, the resulting drop in credit line utilization led to a boost in the consumer's credit score.
What's more, these consumers' higher credit scores had the effect of making them more attractive to lenders, which led to them being approved for new credit originations—giving an additional boost to their credit scores. That's because new credit is one of the 5 factors that the 3 major credit bureaus—TransUnion, Equifax, and Experian—take into account when calculating your FICO credit score.
See our detailed guide of how your credit score is calculated.
But Isn't a Debt Consolidation Loan a Debt Trap?
One of the criticisms of debt consolidation loans, and unsecured personal loans in general, is that they are potential debt traps—especially when the borrower concerned has a poor credit score and has to pay high interest. The reasoning behind this argument is that the new loan adds to the borrower's debt balance, making it even more difficult for them to pay the balance and get themselves out of the debt cycle.
The word debt has negative connotations for most people, but the truth is there are good types of debt and bad types of debt. Good debt is debt that helps you increase your net worth or generate income, such as a mortgage, small business starter loan, or student loan. Bad debt is debt you use to purchase something with depreciating value, like a car loan or a credit card. A debt consolidation loan falls in the middle. If your debt consolidation loan has a better interest rate than your existing debts, and if you use the loan to reduce the balance of those higher-interest debt balances, then your debt consolidation loan can certainly be considered good debt. If you give in to the temptation to use your debt consolidation loan to purchase new things that don't appreciate in value, then that is bad debt.
Judging by the TransUnion study, it appears most people use debt consolidation loans wisely. It found that people with debt consolidation loans had lower rates of delinquency on credit card accounts than everyone else. In the prime risk tier of people with credit scores of 661-720, debt consolidation loans had a serious delinquency rate (defined as 60+ days past due) of 1.1%, compared to 2.4% for loans used for other purposes.
Things to Consider Before Getting a Debt Consolidation Loan
Used wisely, a debt consolidation loan may help you get out of debt quicker and boost your credit score. But that doesn't mean you should rush into one without exploring your options. Here are a few things to consider before taking out a debt consolidation loan.
Your debt balance. Before consolidating or refinancing your debt, think about whether you can pay off the balance by other means. There's a big difference between $1,000 vs $15,000 in debt. If your debt is small enough, you may want to think about whether you can repay it through other means, such as borrowing from a relative or reducing other expenses for a couple of months.
Interest rate. For a debt consolidation loan to be worthwhile, you need the interest rate to be significantly better than the one you're paying on your existing debt. As a general rule, personal loans carry better rates than credit cards—by an average of around 10% vs 18%—but your rate depends on a range of factors, including your personal credit score. Many online lenders let you request a quote without the need for a hard credit query, which means you can find out your rate without any damage to your credit score.
Repayment terms. The typical range for personal loans is about 1 to 7 years, although some lenders may offer terms of up to 10 years. The longer the repayment term, the lower your monthly payments, but be warned that this will put you into debt for longer and cause you to pay more interest over the course of the loan.
Use a lender. When applying for a debt consolidation loan, go straight to the lender or use a marketplace like LendingTree or Credible that connects you to the lowest lender rates for free. There is no need to use a debt relief company to get a debt consolidation loan, unless you want to be charged unnecessary fees on top of the cost of your loan. (Debt relief companies can be useful if your situation becomes extremely dire and you find yourself needing a more urgent solution, such as debt management or debt relief).
Compare lender fees. Debt consolidation loans involve the same types of charges as other personal loans, such as interest rates and fees. These days, an increasing number of lenders are dropping the origination fee and making money only off the interest rate. As with any other instalment loan, late payment penalties apply for failure to make monthly payments.
Always Compare Debt Consolidation Options
There you have it: debt consolidation loans can be a great tool for getting out of debt. With that said, always remember to compare your options. First, weigh up whether you need a debt consolidation loans vs other methods of reducing debt. Then, if you do decide to go down the path of a debt consolidation loan, make sure you compare multiple lenders to get the best deal.
Top Loan Providers for Debt Consolidation
If a personal loan is the right idea for you, then get the best rates, repayment terms, and benefits from the leading lenders in the industry. Here are the top picks for personal loans in 2019:


Minimum credit score: 680
Loan amount: $1,000 to $100,000
Loan term: 18 - 84 months
APR range: 2.49% - 35.99%
Get Started



Minimum credit score: none
Loan amount: $1,000 to $50,000
Loan term: 3 - 180 months
APR range: 2.49% - 35.99%

Get Started



Minimum credit score: 600
Loan amount: $1,000 to $40,000
Loan term: 3 or 5-year terms
APR range: 8.05% - 35.89%

Get Started



Minimum credit score: none
Loan amount: $1,000 to $40,000
Loan term: 24 - 84 months
APR range: 2.49% - 35.99%

Get Started



Minimum credit score: 620
Loan amount: $1,000 to $50,000
Loan term: 2 or 5 years
APR range: 5.94% - 35.97%

Get Started