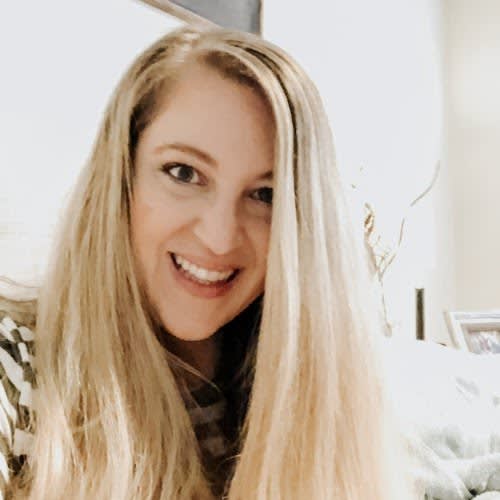 Whether you are taking out a personal loan to better your debt situation or you're finally getting the kitchen remodel you've been dreaming of, the lender you choose is important. The right lender and rate could save you thousands over the lifetime of your personal loan.
With so many personal loan lenders available, how can you find the right loan for your individual needs? That's where we come in. We've sat down and compared the most popular personal loan lenders based on loan amounts, rates, fees, and customer service.
How to Choose a Lender
Once you decide how much money you need to borrow, it is important to shop for lenders. Each lender has different qualifications and can offer different loan terms and rates. Here are the main things to look for when comparing lenders:
Type of lender: Before settling on a lender, research to see if they are a marketplace like Credible and LendingTree, a direct lender like OneMain Financial, or a P2P lending platform like Upgrade. Each lender type offers different advantages and drawbacks for each borrower's unique financial needs.
Ease of use: Most loan processes can be completed quickly online. Since you will probably not meet with a real person, compare lender websites. A lender that has an easy-to-use website and a streamlined mobile app will probably save you time and frustration.
Reputation: Devote some time to reading lender reviews. You will find unbiased reviews from a wide range of individuals from sites like BBB and TrustPilot.
Customer service: Even if a lender operates mostly online, you want to be able to get in contact with customer service quickly.
| | APR | Loan Amount |
| --- | --- | --- |
| | 4.60% - 35.99% | $600-$100,000 |
| | 5.99% - 35.99% | $1,000-$50,000 |
| | 18.00% - 35.99%* | $1,500-$20,000 |
| | 5.40% - 35.99% | $1,000-$50,000 |
| | 7.96% - 35.97% | $1,000-$50,000 |
Here are 5 personal loan companies we recommend:
Credible, is a top choice for finding multiple online loans quickly.
APR: 4.60% - 35.99%
Loan term: 12-84 months
Loan amount: $600-$100,000
Credit score: Fair +
Get up to 6 pre-qualified personal loan offers within 2 minutes with Credible. The loan marketplace is so confident that they can find you the lowest loan rate, that they will give you $200 if you find a better rate elsewhere.
Read the full Credible review >>
Credible View Rates
LendingTree is suitable for borrowers who have less- than- ideal credit.
APR: 5.99% - 35.99%
Loan term: 1 12-144 months
Loan amount: $1,000-$50,000
Credit score: Poor +
LendingTree can connect you with lenders and loans that will fit your unique financial situation, even if you have poor credit.
After completing a quick form, LendingTree will connect you to several types of lenders: big, small, national, or local. Using LendingTree can save you time and money while connecting you with the right loan for your needs.
Read the full LendingTree review >>
LendingTree View Rates
OneMain Financial is a well-established lender with flexible repayment options for borrowers.
APR: APR: 18.00% - 35.99%
Loan term: 24-60 months
Loan amount: $1,500-$20,000
Credit score: Poor +
OneMain Financial has been a trusted name over the past century and continues to provide both secured and unsecured personal loans so borrowers can get the funding they need without being rejected due to their credit score.
While OneMain Financial does have a higher minimum APR for loans, the flexible repayment options will help borrowers stay on top of their loans.
Read the full One Main Financial review >>
OneMain Financial View Rates

For borrowers who couldn't get approved elsewhere, Upstart looks at your education to make their decision.
APR: 5.40% - 35.99% (varies by state)
Loan term: 36-60 mo.
Loan amount: $1,000-$50,000
Credit score: Fair +
Upstart takes a unique approach to lending and looks at borrower's education rather than credit scores. Upstart also considers income from popular gig economy companies, like Uber and Lyft when considering a borrower. This is great news for borrowers who have been turned down elsewhere because their income is inconsistent.
Read the full Upstart review >>
Upstart View Rates
Upgrade is suitable for tech-savvy borrowers who need to make a large purchase or pay off credit card debt.
APR: 7.96% - 35.97%
Loan term: 24-84 months
Loan amount: $1,000-$50,000
Credit score: Fair +
For applicants that have at least $1,000 free cash flow, Upgrade is a good personal loan solution to pay off credit cards or finance home remodeling projects. While Upgrade is a P2P lender that allows individuals to borrow up to $50,000, repayment periods are shorter than other lenders with 3- and 5-year loan terms.
Read the full Upgrade review >>
Upgrade View Rates
How to Choose Your Loan
Once you have decided on the top lenders for your loan, you will need to compare the different personal loan types. Make sure you know each of the following before committing:
APR: The annual percentage rate is the interest rate that your lender collects as you repay the loan. Even a 1% difference in APR can result in several hundreds of dollars difference in the lifetime of the loan. Remember, many lenders base your APR off of your credit score, so this can be why your APR is higher than the low rates initially advertised.
Fees: Fees can add up quickly, so know all of the fee details before taking on a personal loan. Keep your eyes peeled for a loan with no origination fees, no prepayment penalties, and/or no (or minimal) late payment penalties.
Terms: Loan terms directly impact your monthly loan payment and how much money your loan costs overall. Typically, shorter loan terms have higher monthly payments but cost you less money in interest in the long run. Similarly, longer loan terms can mean a smaller monthly payment, but you will pay more in interest for the life of the loan.
Loan amount: No matter how much money you need to borrow, it is important to know if you can afford the monthly payments of your personal loan. Determine how much you need to borrow, your loan term, and your monthly payment to make sure your personal loan fits within your budget and long-term financial goals.
How to Get a Competitive Rate
Getting a competitive personal loan rate can save you money, so it is worth investing the time to get the rate that works for you.
Try these 5 tips out to getting better personal loan rates:
Shop around: Before settling on a loan, compare 3-5 lender options. You can also change loan terms and amounts to see if one loan option gets a better rate over another.
Improve your credit score: If you have time to increase your credit score, do so. Improve your credit score by decreasing the amount of debt you have and make regular, on-time payments.
Sign up for auto-pay: Don't miss out on a small APR discount when you enroll in auto-pay with your lender.
Take a secured loan: Secured loans are ones that are backed by collateral, such as a savings account or CD. In some cases, a lender will offer you a lower APR for a secured loan.
Use a cosigner: Some lenders allow you to share a loan with a cosigner. If your cosigner has better credit than you, it can give you access to better rates.
Read more reviews and articles to help you discover which lender and loan type is right for you.