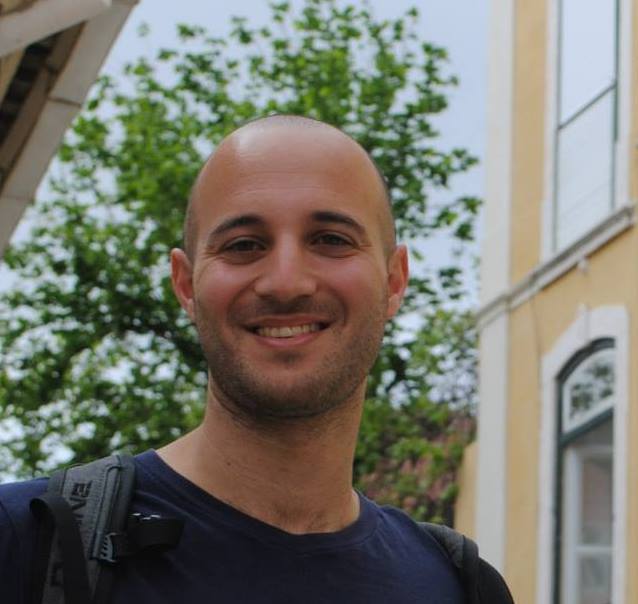 A personal loan is a loan for all seasons, and lenders will let you use them for virtually anything. Planning to consolidate debt, make home improvements, or go on a long vacation? A personal loan isn't the only way to get funding, but it is generally the simplest and quickest way to borrow at a potentially single-digit interest rate.
The sum of personal loan balances in the United States increased 18% to $138 billion in 2018, according to credit bureau TransUnion. At the end of 2018, internet-only FinTech companies were responsible for 38% of loan balances, banks were responsible for 28%, credit unions for 21%, and traditional finance companies for the remaining 13%.
For the thousands of legitimate personal loan companies out there, there are also many scam lenders that are only in business to take your money through deceptive means. These scam lenders target the most desperate borrowers, relying on the fact that such borrowers won't necessarily take time to verify who they're dealing with.
The good news is scam personal loan lenders are easy to identify. Read on for our top 8 warning signs of a scam lending company.
1. They Don't Run a Credit Check
A credit check might seem like an inconvenience, but it's the first sign a lender is legit. Reputable lenders run credit checks to evaluate whether applicants are likely to repay the loan. Scam lenders don't run credit checks because they're not really interested in whether the borrower can repay the loan. In fact, they'd prefer to lock you into a monthly payment you're not capable of keeping up with so that they can hit you with exorbitant late fees and penalties.
2. They Don't Tell You Who They Are
Whether you borrow from a bank, online lender, credit union, or any other type of financial institution, there are certain things a lender must disclose. They should have a registered address, a physical location that can be found on a map. Also, they must be a financial institution or be affiliated with a financial institution.
Scroll to the bottom of a lender's home page or click on the About Us or Terms and Conditions pages and you should find details of the affiliated financial institution, along with an NMLS number and/or reference to being a member of the FDIC. NMLS stands for Nationwide Multistate Licensing System, and is the system of record for non-depository, financial services licensing or registration in participating state agencies. FDIC stands for the Federal Deposit Insurance Commission, which insures lenders.
3. They Aren't Licensed in Your State
Speaking of licensing, if a lender isn't licensed in your state but still offers you a loan—that should be a red flag. Reputable lenders tell you which states they're licensed in, and never offer loans to people in states where they aren't licensed.
Reputable lenders don't hide this sort of information, but if you're unsure, there's another way to find out. Most states register lenders through the attorney general's office. To find out if a lender is registered in your state, simply check on your state attorney general's website or call the state attorney general's office directly.
4. They Contact You by Unconventional Means
Legitimate lenders reach borrowers through the internet or ads in mainstream media. If a lender contacts you in a way that seems fishy, then it probably is fishy. Legitimate lenders don't offer loans by SMS or through the mail, and they certainly don't turn up at your door unannounced.
5. They Ask for an Upfront Fee or Prepaid Card
No legitimate lender will ever ask you for an upfront fee. They may charge an origination fee, but this is deducted from the loan amount. Origination fees are never collected prior to funding.
If a lender asks you to pay any type of upfront fee using a prepaid debit card, run for the hills and don't look back.
6. They Pressure You to Act Immediately
This advice could apply to many types of consumer products. If a lender tells you their loan offer is only available for a limited time, walk away. Legitimate lenders change their rates on a regular basis. However, they won't tell you their offer is only available until midnight, never to be repeated.
Scam lenders create a fake sense of urgency in the hope of getting you to make a hasty decision you'll later regret. Panicked borrowers are less likely to read the fine print and discover what they have gotten themselves into.
7. They Charge Exorbitant Rates
Credible lenders never charge more than 35.99% for personal loans, and with decent credit it's not hard to find single digit rates that go as low as 3.99%. If a lender charges you 50%, 200%, or 500% APR for a loan, then what they are offering isn't a personal loan but a payday loan.
The word "payday" refers to the fact it gives borrowers enough money to make it to their next payday, upon which they must repay the loan and interest. A payday loan isn't a scam if you know what you're getting into, but buyer beware: if you fail to make payments, you could find yourself subject to exorbitant penalties, just like with a scam loan.
High-interest payday loans are legal in 32 states and permitted in another 12 states with interest rates capped at lower levels (such as New York, where the rate must not exceed 25%). According to The Pew Charitable Trusts, the average annual percentage rate (APR) of payday loans in states that don't regulate payday loans is 391%.
8. Their Site Looks Amateur
They say you shouldn't judge a book by its cover, but in the case of scam lenders an amateurish-looking website should raise alarm bells. Legitimate lenders invest in their website, because they know a good website reflects professionalism. Scam lenders use websites to capture contact details of potential borrowers, and don't necessarily want you snooping around looking for information. If the lock symbol doesn't show in the address bar at the top of your browser, this means the lender hasn't even bothered to install SSL encryption on their site and you should leave immediately.
Always Compare Lenders
Thanks to the free flow of information on the internet, it only takes a couple of minutes to find out if a lender should be approached or avoided. Reading lender reviews is a good starting point for finding reputable lending companies. And remember: always compare several lenders before settling on one.