Getting a personal loan with bad credit can be tough, but thanks to a few specialist lenders it's a lot easier than you may think. When a lender assesses a personal loan application, they usually start with the applicant's credit score. If the applicant has bad credit, this tells the lender there's a high risk of them not repaying the loan in full.
Credit (or FICO) scores range from 300 to 850. People with credit scores of 579 or less are generally considered to have poor or bad credit, although borrowers with credit scores of 580-669 can also have trouble getting a decent loan.
Some lenders specialize in offering personal loans to borrowers with bad credit, but with a catch: interest rates start from around 20% and can go as high as 35.99%. With that said, the closet alternative is payday loans, which should in general be avoided as they carry an average APR of 391%, according to The Pew Charitable Trusts.
When applying for a personal loan, we recommend shopping around between lenders and comparing rates, repayment terms, and minimum requirements. Most online lenders offer quotes without running a hard credit check, which is good news if you're worried about damaging your credit score any further.
Here are the 5 personal loan providers that can offer you a loan if you have bad credit and help you get the financial security you've been looking for:
Suitable for: Finding personal loans of $35,000 or less
Minimum credit score: None
Loan amount: $1,000 to $35,000
Loan term: 2 - 72 months
APR range: 5.99% - 35.99%
LoansUnder36 is a personal loan marketplace with a network of more than 100 lenders. Easy to use and made for comparing lenders and rates, it offers one of the better options for those with bad credit that are looking for lower financing—like its name implies, financing caps out under $36,000. There's no minimum credit score and decent loan terms, and though it's lenders limit their loan amounts to $35,000, users looking for personal loans with good rates and flexible repayment terms will find LoansUnder36 to be an accessible tool that can provide them with a realistic view of their options, as well as the means to compare across lenders and find an avenue that suits their needs.
Read the full LoansUnder36 review >>
LoansUnder36 Get My Rate
Suitable for: Comparing loan options from the most extensive network of lenders on the web
Minimum credit score: None
Loan amount: $1,000 - $50,000
Loan term: 3 - 180 months
APR range: 3.49% - 35.99%
LendingTree is perhaps the longest-running loans marketplace, and has been working with hundreds of lenders across personal loans, mortgages, and other loan products since 1995. Like LoansUnder36, many of LendingTree's partnering lenders offer loans for borrowers with poor or fair credit.
It costs nothing to use LendingTree's service. Just select a loan purpose and enter your contact details, the amount you'd like to borrow, and your estimated credit score to see a list of pre-qualified rates. Your credit score won't be affected until you make a formal application with one of the partnering lenders. Some LendingTree partners accept co-signers, making it easier for low-credit borrowers to get a loan.
Read the full LendingTree review >>
LendingTree Get My Rate
Suitable for: A bird's-eye view of low-credit lenders and competitive loan options
Minimum credit score: None
Loan amount: $1,000-$40,000
Loan term: 24 - 84 months
APR range: 3.49% - 35.99%
AmOne is a free marketplace lender with a more straightforward approach that could benefit those limited by lower credit scores. Within minutes it lets you view well-respected lenders and loan rates tailored to your needs. While it may not be the first choice for people in need of complex loans, those with bad credit can easily and quickly get a feel for their options. For a site that has no minimum credit score requirement, AmOne offers attractive loan amounts and flexible repayment terms.
AmOne Get My Rate
Suitable for: Comparing lenders without a hard credit check
Minimum credit score: None
Loan amount: Up to $35,000
Loan term: 2 - 72 months
APR range: 5.99% - 35.99%
5KFunds is another loans marketplace that draws on a network of around 100 large, reliable lenders to connect borrowers to loans. Its network includes several lenders catering to borrowers with bad credit. It takes just a couple of minutes to fill out the online form with your details, including your credit score, in order to get a pre-qualified rate.
As with its rival marketplaces, 5KFunds doesn't directly underwrite loans and therefore any additional fees or charges depend on the lender itself.
Read the full 5KFunds review >>
5KFUNDS Get My Rate
Suitable for: Getting a large loan amount with only a fair credit score
Minimum credit score: 580
Loan amount: $1,000 - $100,000
Loan term: 3 - 144 months
APR range: 2.49% - 35.99%
Monevo is another online marketplace that lets users compare real-time rates from hundreds of lenders in minutes. Monevo started out in the UK in 2009 and landed recently in the United States, where it helps find personal loans for borrowers with fair credit of 580 or higher.
Monevo's website is clear and easy to use, and most importantly it doesn't cost a dime. The online application form is broken down into small, simple steps. After completing the form, users are directed to a list where they can easily compare loan offers and select the one that suits them. Like some of the other companies listed here, it's worth noting that Monevo connects users with loans but isn't a direct lender.
Read the full Monevo review >>

Monevo Get My Rate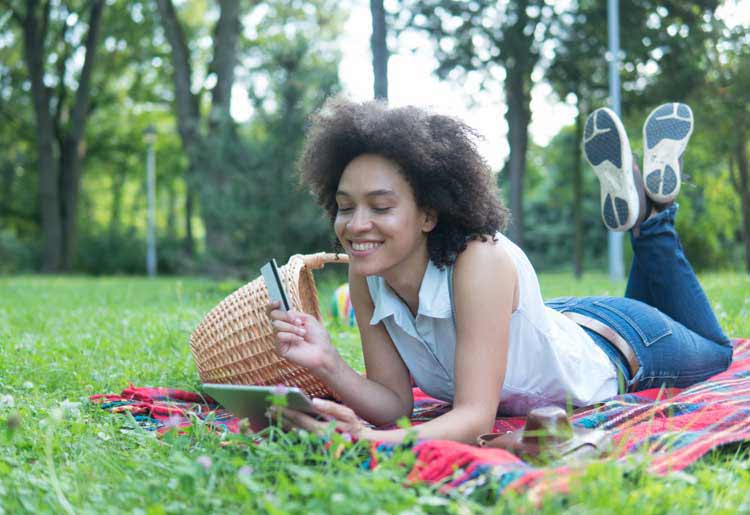 Pros and Cons of Bad Credit Loans
| Pros | Cons |
| --- | --- |
| Option of paying back over long period | Higher interest rates |
| Can help consolidate debt | Higher fees |
| Can help improve your credit score | More difficult to find a lender |
Personal loans for low-credit borrowers offer a number of advantages, including the ability to improve your credit score. If you're suffering from bad credit, one way of quickly repairing it is to pay off your debts or take out a new loan and pay it off in time. This shows the big 3 credit bureaus that you're credit-worthy, which helps improve your credit score the next time a lender assesses you for a loan.
The main drawbacks of bad credit are the difficulty in finding lenders and the higher interest rates. There isn't a way around the higher rates. If your credit is bad, lenders consider you a higher risk and pass the cost on to you through higher rates. But the good news is that nothing's permanent, and there are many ways to build up credit before your next loan application.
Tips for Getting a Loan with Bad Credit
If you have bad credit, here are a couple of things you can do to improve your position.
Compare lenders. This rule applies to borrowers with good or bad credit, but perhaps more so to those with bad credit. As a recent LendingTree study shows, consumers can save up to 35% by shopping around for personal loans.

Bring a co-signer. This is a friend, relative, or someone you can trust, who promises to pay back your loan amount if you're unable. Bringing a co-signer with good credit makes it easier for banks to offer you a good rate.
Alternatives to Bad Credit Loans
In some cases, borrowers with extremely poor credit might find themselves unable to get accepted for a loan or, in the event of being accepted, be offered an annual rate of close to 35-35.99%. Here are some of the alternatives:
Home Equity Loans: Type of loan in which a homeowner borrows against their equity. Because the borrower's home is put up as collateral, lenders are often willing to overlook a poor credit score.

Credit unions. These are member-owned financial institutions that generally offer good rates and fees to members. Credit unions often restrict membership to certain professions, such as teaching or the military, or charge annual membership fees.

Peer-to-Peer lenders. Also called "social lending" or "crowd lending", P2P lenders connect borrowers with investors through an internet platform, cutting banks out of the process and helping both sides reduce their expenses.

Payday lenders. As mentioned earlier, payday lenders are like a last port of call for borrowers that have run out of other options, with APRs of generally 300%-400% and higher. It is recommended to avoid this type of loan unless you have a solid plan to repay the money very quickly.
When Bad Credit Can Be Good For You
The recommended long-term solution for borrowers with bad credit is to take steps to improve their credit score. One way of doing this is to take out a small personal loan or "credit-building loan" and pay it back on time. Once you take a loan, make sure to stay on top of your payments and perhaps even set up a monthly reminder. Paying off all your debts is another way to improve your credit score. By taking these simple steps, your credit score should improve within 3 to 6 months, putting you in a better position to qualify for a personal loan, mortgage, or other loans in the future.
FAQs
How is my credit score calculated?
Each of the 3 big credit bureaus, Equifax, Experian, and TransUnion, gives you a FICO score based on the information they collect about you from creditors. Your FICO score is made up of 5 components: payment history (35%); amounts owed (30%); length of credit history (15%); how many credit accounts you've opened recently; and your mix of credit accounts.
How do I check my credit score?
Every American is entitled to a free credit report once every 12 months from the big 3 credit agencies. You can also check your credit report for free at Annualcreditreport.com.
What do I do if I notice any errors in my credit report?
Errors can happen. If you believe one of the agencies has made a mistake, contact them directly to appeal.
Still can't decide? Feel free to check out more reviews and articles to compare personal loan lenders.