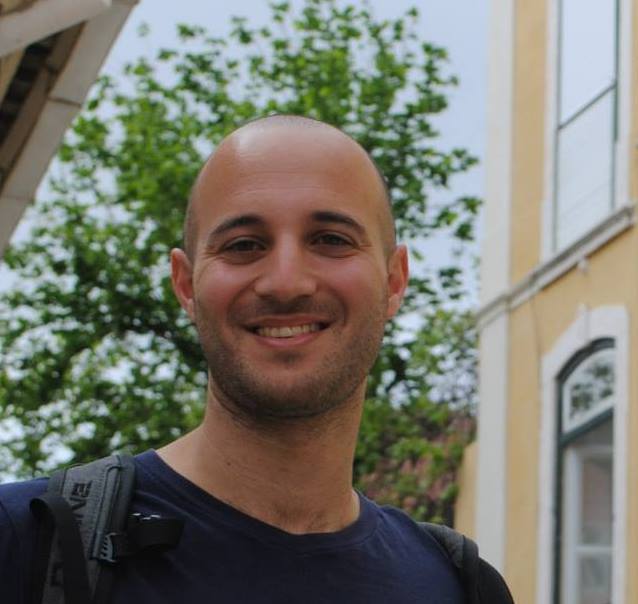 Direct lenders provide personal loans and other lending products directly to consumers. The big banks used to dominate the direct lending space, but online lenders have grabbed a significant portion of the market share in recent years. Online lending marketplaces leverage powerful algorithms to match consumers with the direct lenders that meet their needs.
If you've read reviews about personal loans companies or other types of lenders, chances are you've encountered the terms "direct lender" and "lending marketplace."
To help you decide whether to use a lender marketplace or go straight to a direct lender, we compared the two across 5 categories:
interest rates
loan terms
loan amount
customer service
credit score
Interest Rates
When you apply to a direct lender, you effectively limit yourself to one interest rate or APR (annual percentage rate, comprising interest rate and fees). If you're fortunate, the lender might offer you a low APR. On the flipside, it might offer a high APR. The point is, it will only offer you its interest rate and nobody else's, giving you no basis for comparison. There are 2 ways to compare lenders by APR: you could apply separately to multiple lenders and examine the results yourself, a time-consuming exercise; or you could get an online marketplace to do the job for you.
The beauty of online marketplaces is they do all the heavy lifting: you fill out one online form, and the marketplace scans its network of lenders to find you the most attractive rates. By pulling in results from multiple lenders, online marketplaces are able to match consumers with rates on the market for their credit profile. In fact, shopping around for personal loans can save consumers around 35%, according to popular lending marketplace LendingTree.
Winner: Lending marketplaces
Most suitable marketplace for low rates: Monevo is a marketplace that scans dozens of top American lenders to match borrowers with multiple personal loan rates. Its APRs range between 2.49% - 35.99%, as long as the borrower meets certain credit requirements.
Loan Terms
With most direct lenders, the gap between the minimum and maximum loan term is around 24-36 months. For example, Marcus by Goldman Sachs offers loan terms ranging from 36 to 72 months, with a gap of 36 months between the minimum and maximum terms. Upgrade, another direct lender, offers terms of 36 to 60 months, a gap of 24 months.
Online marketplaces offer more flexibility when it comes to loan terms. For example, if one of the marketplace's partnering lenders offers loan terms ranging from 3-24 months, a second offers terms 36-72 months, and a third offers 84-120 months, the online marketplace can match consumers with loan terms ranging from 3 months to 120 months.
Winner: Lending marketplaces
Top marketplace for flexible loan terms: LendingTree is one of the largest online marketplaces for personal loans, partnering with a range of lenders offering repayment terms of anywhere from 3-180 months.
Loan Amounts
The same rule applies to loan amounts as to APRs and loan terms. The further your loan amount departs from the average, the less likely you'll find it just by applying to one direct lender. Some lenders offer a max loan amount of $20,000, others offer $100,000. But how are you going to know which lender can offer the right loan amount for you? By using an online marketplace.
Online marketplaces allow users to search by measures such as APR, loan term, and loan amount. When you search an online marketplace for a personal loan worth $10,000, it shows you lenders that can offer you at least $10,000. When you search an online marketplace for a personal loan worth $50,000, it only shows you lenders that can offer at least a $50,000 loan amount… and so on.
Winner: Lending marketplaces
Top marketplace for flexible loan amounts: Credible is an online marketplace that matches borrowers with personal loans ranging from $1,000 to $100,000.
Customer Service
For direct lenders, the success or failure of their business depends on the level of customer satisfaction. Without borrowers, lenders can't issue loans; without loans, lenders can't earn interest. Direct lenders open their doors to customers using one or more of the following channels: toll-free phone number during extended US business hours; email; live chat; and, increasingly, mobile app. Another way of measuring a lender's commitment to customer service and transparency is by looking at the FAQ section on its website. Direct lenders often offer extensive information about their rates and products, as well as free tools and resources to help you make your decision.
Lending marketplaces earn commissions for referring borrowers to lenders. They don't charge the customer any money. Their search engines help connect borrowers to lenders, but they generally don't speak to borrowers directly. Lending marketplaces offer useful tools and resources, such as loan calculators, and some of them offer phone support, but their level of support doesn't usually reach the level offered by direct lenders.
Winner: Direct lenders
Top lender for customer support: Marcus by Goldman Sachs is a direct lender that lets customers speak to its loan specialists on a toll-free number 7 days a week (Mon-Fri, 8am–10pm ET; Sat-Sun, 9am–7pm ET). Despite being a relative newcomer to the lending market, Marcus offers an excellent level of customer support.
Credit Score
If your credit score is fair, good, or excellent, then you shouldn't have much trouble getting a direct lender to offer you a personal loan. If your credit is poor, it might be worth using an online marketplace to search for a suitable direct lender.
When you formally apply for a personal loan, your lender runs a hard credit check, which temporarily lowers your credit score. The major credit agencies process multiple queries made within a 45-day period as just one query. Therefore, if you're planning to apply to multiple lenders, you'd be better off doing this within the same 45-day period. Alternatively, you could use an online marketplace to find out which lender can offer you the most attractive rate—which would save you time and energy, and lower the risk to your credit score.
Winner: Lending marketplaces
Top marketplace for all credit scores: LendingTree can find market-beating personal loans for borrowers with poor, fair, good, and excellent credit.
So, Which is Right for You?
And the winner is… lending marketplaces. If you're planning to take out a personal loan, you'll need to do so from a direct lender. But you can save time and energy by using a lending marketplace to find the right direct lender for your needs. With hundreds of direct lenders vying for your attention, it would take months for you to research and compare all of them on your own—and by the time you finish, their rates would all have changed! Thankfully, online marketplaces like LendingTree, Credible, and Monevo let you use their automated search tools to research and compare multiple lenders in minutes.