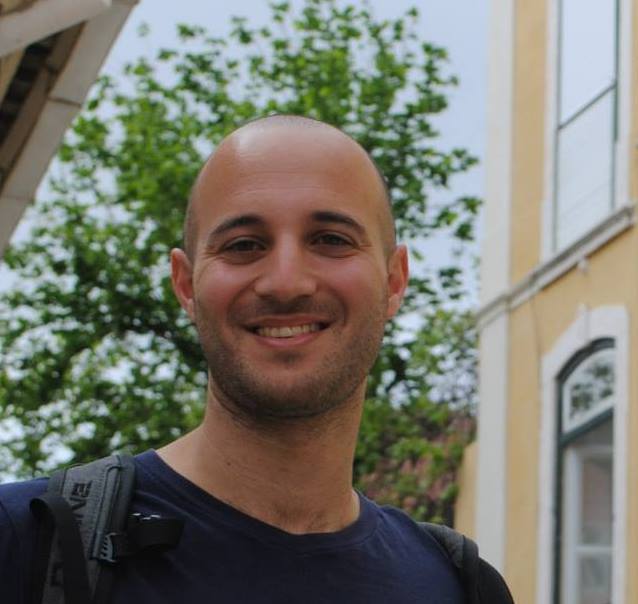 More Americans are using personal loans in 2018 than at any other time in history, thanks largely to the rise of online lenders. To understand why, take a look at how online lending is re-shaping the personal loans market and the other trends that are helping borrowers to save on personal loan rates – and to favor personal loans over other lending products.
1. Personal Loans Outpacing All Other Lending Products
No matter which way you look at it, personal loans are easily the fastest-growing consumer-lending product in the United States. The total balance of unsecured personal loans has risen almost three-fold in the past 5 years. It grew 17.6% year-on-year to $120 billion in the first quarter of 2018, according to TransUnion, one of the big-three credit agencies. Of the 6 other lending products measured by TransUnion, credit cards ranked second with 6.3% balance growth, while home equity lines of credit (HELOCs) ranked last with a 5% decrease in total balance.
The average balance of a personal loan grew 5% to $7,986 in the first quarter of 2021. Again, this growth was higher than for any other lending product, with second-ranked student loans increasing by 4.2%. The gap between personal loans and other lending products is most pronounced when they are compared by origination growth (the number of new loans issued). Lenders originated 3.7 million personal loans in the final quarter of 2017, a 24.5% increase on the corresponding period the previous year. Most of the other lending products measured by TransUnion experienced negative growth during the same period, such as mortgages, which fell 14%, and auto loans, which fell 1.5%.
2. Online Lenders Leading the Charge
The rise of personal loans has coincided with the rise of fintech companies offering a range of online lending solutions. Fintech companies accounted for around 36% of the total number of personal loans in 2017, compared to less than 1% in 2010, according to TransUnion.
LendingTree helped plant the seeds for market disruption when it launched its online loans marketplace in 1996. Back then, direct lenders could only be found in brick-and-mortar locations. But all that changed in the past 5 to 10 years as online lenders like SoFi and LendingPoint issued billions of dollars' worth of personal loans without ever meeting their borrowers in person.
Even the world's largest banking institutions have recognized the potential of online lending. Marcus, an online personal loan solution from Goldman Sachs, originated around $2 billion worth of no-fee personal loans in 2017, its first year of business. And some large retail banks, including Wells Fargo and TD Bank, allow internet users to check rates for personal loans and apply online.
3. People Are Borrowing 5-Figure Sums Online
According to Top10 website data, consumers are comfortable borrowing sums in the range of $10,000 to $20,000 from online lenders. Of the 10 states that have the highest number of borrowers using our platform, New Yorkers borrow the most with an average loan amount of $18,498. Next is New Jersey with $18,432 and Illinois with $17,099. At the other end of the table, residents of Ohio borrow $12,703 on average.
Only 21.74% of people that use our platform to find online lenders have a good to excellent credit score (690+), with the rest holding a poor to fair credit score (350-689). New Hampshire, Connecticut, and Montana are the only states where more than 30% of users reported having a credit score of better than 690. Less than 15% of residents of Tennessee, Idaho, and Hawaii reported having good or excellent credit.
Loan amounts also vary by device, with Apple users borrowing around 25% more on average than users of Windows, Android, and other operating systems. On desktop, Apple users borrow an average of $18,318, while other users borrow an average of $14,629. iPad users borrow an average of $17,837; other tablet users borrow an average of $14,418.
4. Comparison Shopping Saves Borrowers 35% on Interest
Shopping around for personal loans can save consumers 35%, according to LendingTree. APRs for personal loans typically range from less than 5% to as high as 35.99%, representing substantial differences in interest payments over the course of a loan. LendingTree found that borrowers can save an average of $1,700 ($47 per month) over the duration of a 3-year personal loan for $10,328 (the average amount sought by users of its platform). Consumers with credit scores of 640 to 679 can save an average of $1,726 over the course of a 3-year personal loan, the most of any group in the study.
One of the benefits of online lending is that it makes it quick and easy for consumers to compare lenders. Until recently, the only way borrowers could go comparison shopping was to walk into numerous banks. Not anymore, thanks to online loans marketplaces like LendingTree, which allows consumers to see personal loans rates from multiple lenders just by filling out one form.
5. Personal Loan Rates Remain Stable as Credit Card Rates Rise
Stable interest rates are another possible reason for the growing appeal of personal loans. The interest rate for 2-year personal loans offered by commercial banks stood at 10.31% in the second quarter of 2018, compared to 10.22% in 2013, according to Federal Reserve data. In the past 5 years, the average interest rate for a personal loan has not gone higher than 10.57%, the rate it reached in the final quarter of 2017.
In contrast, the interest rate for credit cards has grown almost every quarter from a level of 11.91% in 2013 to 14.14% in the second quarter of 2021. The number of credit card originations reached 16.81 million in the final quarter of 2017, according to the Consumer Financial Protection Bureau. This represented a 0.6% drop from the same period the previous year and an 8.4% drop from a peak of 18.35 million in the second quarter of 2016.
While personal loans still have a long way to go to catch up to credit cards, their rising popularity – backed by lower rates and an increasingly simple online lending process – might go some way to explaining why demand for credit cards has stalled.
How All This Can Help You
Personal loans, and especially online personal loans, are on the rise. This is good news from a borrowing perspective, because the more competition that exists in the personal loans market, the more lenders will be forced to compete for the attention of borrowers. This, combined with the fact that benchmark interest rates remain low, means 2021 is a good year to be taking out a personal loan.
References:
1. Q1 Consumer Finance Trends, TransUnion
2. Consumer Credit, Board of Governors of the Federal Reserve System, August 7, 2018
3. LendingTree Study: Comparison Shopping for Personal Loans Can Save Consumers 35 Percent on Interest, June 27, 2018