In a Nutshell
LendingPoint is a great option for anyone with a poor credit score looking for a personal loan with reasonable rates and fast funding. LendingPoint's multidimensional underwriting model means that it is able to offer a quick turnaround and flexible payment terms.
pros
Reasonable terms for borrowers with poor credit
Flexible loan terms
cons
Relatively high origination fee
No special benefits for borrowers with better credit
LendingPoint at a Glance
| | |
| --- | --- |
| Loan types | Short-term loans |
| Loan amount | $2,000 to $25,000 |
| Repayment terms | 24-48 months |
| APR | 9.99% - 35.99% |
| Minimum credit score | None |
| Best for | Borrowers with fair credit looking for reasonable terms |
| Direct Lender or Marketplace | Direct lender |
LendingPoint Visit LendingPoint
Overview
LendingPoint was established in 2014 to provide flexible, short-term funding to borrowers with fair credit scores and a responsible financial history. LendingPoint aims to gives borrowers the opportunity to rewrite their credit history and rebuild their credit scores, which is why it looks beyond the simple credit rating to assess each applicant's full financial situation. LendingPoint's multidimensional underwriting model enables it to evaluate risk fast so it can deliver loans quickly at the best possible rates.
Key Features:
Fast loan approval times with funds delivered within one business day
Loans up to $25,000
No restrictions on loan purpose
Open to borrowers with near-prime credit scores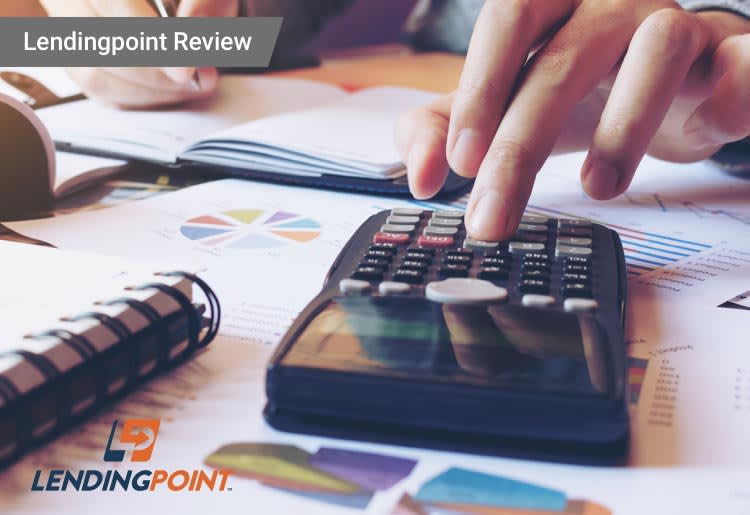 Best For?
LendingPoint's short-term personal loans are ideal for anyone who has poor credit, since LendingPoint takes a holistic view of the borrower's entire financial situation. This enables LendingPoint to offer lower APRs than other poor-credit lenders. The short turnaround times between applying and receiving funding make it suitable for borrowers who need to cover a financial emergency or are in a hurry to get the funds for any reason at all, especially since there are no restrictions when it comes to the purpose of the loan.
Loan Features
LendingPoint offers its borrowers a great deal of choice in planning their repayment schedule. The origination fee of between 0% and 6% can be repaid either through a deduction from the total amount of the loan or by spreading the cost across the loan term. You can make your loan repayments every month, every 28 days, or bi-weekly, which makes it easier to manage your budget. You can also change your payment date. If your financial circumstances change and it becomes too difficult to make payments, you can consult with their dedicated 'PointPerson' to arrange a new schedule. LendingPoint accepts payment through Auto Pay via your bank account, an online payment, or via certified funds. LendingPoint's best feature is that it makes loans with reasonable terms to borrowers who have poor credit, by taking a holistic approach to each applicant's financial situation. LendingPoint will look at your job history and income level and ask to see a track record of responsible banking and recent credit behavior that shows that you're working your way toward better credit. LendingPoint also doesn't place restrictions on what you can do with the loan you receive.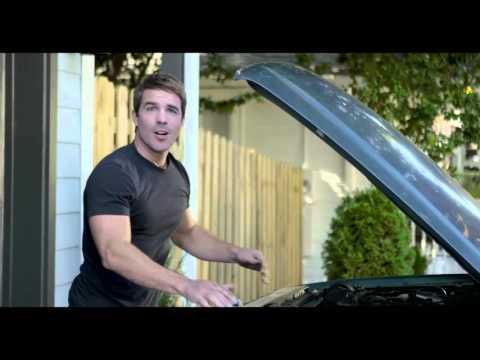 The Application Process
The application process for LendingPoint is straightforward and entirely online. You'll be asked to provide your personal details along with how much income you enjoy every year. You also choose how much you want to borrow and pick the purpose of your loan from a drop-down list . Once you complete the application process you'll be presented with a range of offers for payment schedules and terms.
Upon choosing a loan offer, LendingPoint will then run a hard credit pull to check your score. You'll need to provide a copy of your driver's license, bank statements, and a voided check along with proof of income. Funds should then be available in your account the next working day.
LendingPoint Requirementes
LendingPoint offers funding between $2,000 and $25,000 to lenders with a range of loan terms. To be eligible you need to fill these requirements:
Be at least 18 years old
Hold a social security number and a US government-issued photo ID
Earn a minimum annual income of $25,000 from any source
Have a personal bank account in your name
Live in one of the 32 states where LendingPoint does business
LendingPoint does give loans to people with a discharged bankruptcy, as long as it was over 12 months ago.
Repayment Terms
Loan repayment periods stretch from 24 to 48 months and LendingPoint tries to make it easy for borrowers to make their payments. You'll need to agree upon a schedule of payments, every month, bi-weekly, or every 28 days, but the circumstances are flexible. If you find that you're having trouble meeting your payments, you can contact your assigned 'PointPerson' to reassess your payment schedule.
You can also choose whether to deduct the cost of the origination fee from your loan amount or to repay it along with your monthly payments. LendingPoint charges up to 6% of the total loan amount as an origination fee, but there are no processing fees or other standard fees to pay.
LendingPoint's APRs range from 9.99% - 35.99%. There are no fees for making overpayments or for early prepayment of the loan.
Privacy & Security
LendingPoint works hard to keep borrowers' details safe. The whole LendingPoint site, including the application form, is secured with HTTPS technology and industry-standard encryption. LendingPoint is transparent about the ways it will use your information and won't share it with any third parties. LendingPoint is BBB and TrustPilot accredited.
Help & Support
LendingPoint offers a high level of customer support. Every borrower is assigned a dedicated 'PointPerson' to help them through the application process and to troubleshoot if they have any difficulties during the lifespan of the loan. Regular customer support is available 24/7 via email and phone in addition to an extensive FAQ section on the website.
Summary
Overall, LendingPoint is a sensible choice for anyone who needs reasonable rates and fast funding but has a poor credit score. The quick turnaround, flexible payment terms, and willingness to lend to borrowers who would otherwise be considered higher risk, make it an attractive choice for near-prime customers.
Physical Address
1201 Roberts Blvd Suite 200
Kennesaw, GA
30144
LendingPoint Visit LendingPoint