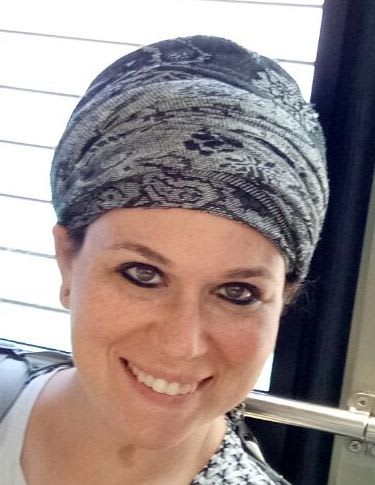 Millennials have more positive opportunities than Baby Boomers and Gen Xers did. Millennials have a wealth of internet knowledge at their fingertips and more flexibility and benefits than previous generations.
They are also taking out more personal loans than their parents and grandparents did at their age, but that's because they have more financial opportunities open to them, as well as specifically tailored to meet their every need.
And what are these opportunities?
Easily accessible online loan providers, many of which offer personal loan applications that can be completed in minutes and same-day approval and funding.
The availability and ease of these personal loans isn't surprising; as the generation that grew up with the internet, millennials expect service that takes place in minutes, and these personal loan sites live up to those expectations. Whereas previous generations had to go to the bank, fill out paperwork, and wait weeks for approval, millennials can get approved for a loan quickly and online.
7 Things To Consider Before Getting a Personal Loan
If you're considering taking out a personal loan, here are 7 tips that can help you plan for the future, make the most of the loan experience, and get favorable rates and terms.
1. Be a smart borrower
If you're short on cash, you may feel a sense of urgency or panic. But resist the urge to take the first loan you find; instead, take the time to consider how much money you actually need and what kind of monthly payments you can afford. Also take the time to compare the top loan providers around—you don't need to sign with the first lender that approves you, even if you have a low credit score. You can use sites like LendingTree or Credible to find various loans that suit your personal financial situation, and then compare to see which offers the right rates and terms for you.
2. Work on your credit score
If your credit score isn't great, you're not likely to get a good rate on a personal loan. When it comes to personal loans, credit scores matter more than car loans or mortgages, because personal loans are unsecured and require no collateral. If you're late on car or mortgage payments, the loan company can take your car/house (not that you want that!) But with personal loans, there's nothing physical to take, so lenders tend to care more about the borrower's credit scores.
What can you do if you have a low credit score but need a personal loan?
First, pay off any outstanding loans (student loans, credit cards). If your credit card bills are high, figure out how you can cut corners. In fact, use your credit card as little as possible so that you can make your monthly payments on time.
Second, there are certain online lenders that cater specifically to people with low credit scores, like Monevo, LendingPoint, and a host of other online personal loan providers. While you should still attempt to raise your credit score by paying bills on time, if you're desperate for a personal loan and you have bad credit, there are options available.
Can a personal loan help improve your credit score?
You may be considering taking out a personal loan to pay off your credit card debt, since personal loans typically come with lower interest rates than credit cards. However, before taking that step, consider these things:
If your credit score is low, a personal loan may not be the right way to take care of your credit card debt, since you can only get a good interest rate if you have a good credit score. So it would just be trading in one high-interest loan for another, and it won't help raise your credit score.
A personal loan won't solve the problem of credit card debt if you continue using your credit cards regularly. It may help in the short-run, but the long-term solution is to reduce credit card usage.
3. Start saving
It's easy to put off setting money aside for saving. "I'll wait till I'm making x amount," or "I'll wait till I finish paying off x," are common excuses for not setting aside any savings or enough savings. While it's true that you might not be earning as much as you want or you might have expenses to pay off, setting aside money for savings is crucial for a healthy financial life.
For retirement savings, many finance professionals suggest the 50/30/20 rule, in which you use 50% of your income (after taxes) for necessities, 30% for non-necessities (traveling, eating out, etc.) and set aside 20% for savings.
If you follow this rule, it can help you in case of emergencies or large purchases—you'll have 30% of each monthly paycheck that you can choose to save for a large purchase or use in case of an unexpected need. However you choose to start saving, if you have a nice little nest egg, you may be able to avoid taking out a personal loan altogether.
4. Make sure you can afford the monthly payments
Personal loans are so accessible these days that it's easy to overlook the fact that you may not actually be able to repay the loan. If you take a loan and then aren't able to make the payments, you'll find yourself in a revolving cycle of debt that can be extremely hard to get out of.
For example, you've dreamt for years about remodeling your kitchen, and your credit score is pretty good so you have the option to get a loan with low interest rates. But before you take that $20,000 loan, first you need to find out what your monthly repayment plan will be, and then assess whether you can afford it. If you don't have the leeway of that 30% that you put aside for non-necessities each month, think twice before taking that loan.
Or, if you do decide to redo it make a plan for which expenses to cut out for the next x months so that you'll be able to make the monthly payments. Possible expenses to cut out or reduce include:
Electricity and energy costs. Use a timer instead of leaving air conditioning/heating on all night. Use a hot water bottle at night instead of heating. Figure out how much you can realistically save if you cut down on electricity usage.
Eating out. Eating out at restaurants and ordering pizza and Chinese may not seem like a huge money-suck, but if you do it a few times each month, you can easily spend a couple hundred dollars. Those two hundred dollars can easily go toward your monthly loan repayments, if you're able to commit to cutting down on this enjoyable luxury for x amount of time.
Use public transportation instead of driving to work. This way, you can save money on gas and support a clean environment!
5. Consult someone you trust
Dealing with money is tricky, but there's no reason for you to attempt taking out a personal loan or embarking on any financial venture without seeking the advice of someone you trust. Whether it's a family member who has good instincts or a professional financial consultant, push aside any embarrassment you may have and ask for advice. Remember, you're not asking for handouts, just for information to help you make the right financial decisions.
6. Read the fine print on any loan agreement
Many online lenders have big, bold statements on their sites such as, "APR starting at 4.99%" or "Instant pre-approval." While these statements may be true, they might not necessarily be true for you. While you may receive instant pre-approval, you might not get the 4.99% APR or the number of months term you wanted. There may also be origination fees or other hidden fees you aren't aware of. So make sure to read the fine print before committing to anything—don't assume that what's written on the homepage of the website applies to you.
And remember, if a loan sounds too good to be true—it probably is.
7. Be honest with yourself about your needs
While plenty of millennials are taking out personal loans these days, if you don't have to, you're better off. So before diving into anything, be honest with yourself—do you really need the loan, or is it for a luxury expense? If you cut down on non-necessity spending, would that make a difference to your financial situation? Are your credit card bills so high that you'll have a hard time meeting your monthly payments? These are all questions to consider before taking out a personal loan.
If you see that you really do need a personal loan after taking a look at your spending habits and needs, then it's time to start looking for a reputable lender.
What to Avoid When Taking Out a Personal Loan
You've decided to go for that personal loan, you've compared quotes from various lenders, and now you need to decide which loan to choose. While many loans are similar, there are some things that are always better to avoid.
Things that are recommended to avoid when taking out a personal loan include:
Really high interest rates: Even if your credit is bad, if you take out a personal loan with super-high interest rates, you're likely to find yourself drowning in your monthly payments.
Multiple personal loans: You may receive multiple quotes that suit your financial situation, and you may be tempted to take out more than one loan. Don't! Unless it's absolutely necessary, take out only 1 personal loan at a time.
Taking out a loan with no purpose: If you feel like you need extra spending money each month, that's not reason enough to take out a personal loan! Avoiding debt is always better than accruing debt. On the other hand, if you need a personal loan for unexpected medical expenses or a large purchase that can really improve the quality of your life, those are definitely good reasons to take a loan.
It's Never Too Early to Start Thinking About the Future
In your 20s and 30s, it's hard to think about your retirement or future situations in which you may need a large chunk of savings in order to get you out of a bind. However, these situations are closer than you think, and it's never too early to start planning ahead. In fact, the earlier you start planning, the less pressure you'll feel as you get older.
Of course, even with the most careful planning, you may find yourself in need of a personal loan at some point. And if this is the case, millennials are truly fortunate that there are so many options available. While previous generations may have considered taking out a personal loan a huge hassle, today it's more convenient than ever, and with many options, it is easy to shop for favorable interest rates and terms.
Minimum credit score:680

Loan amount: up to $100,000

Loan term: 24 - 48 months

APR range: 5.99% - 18.85% (with AutoPay)

Get Started
Minimum credit score:660

Loan amount: $3,500 - $40,000

Loan term: 36 - 72 months

APR range: 6.99% - 19.99%*

Get Started
Minimum credit score:580

Loan amount: $1,000 - $100,000

Loan term: 24 - 48 months

APR range: 4.99% - 35.99%

Get Started
Minimum credit score:580

Loan amount: $1,000 - $100,000

Loan term: 3 - 96 months

APR range: 2.49% - 35.99%

Get Started
Minimum credit score:600

Loan amount: $1,000 - $40,000

Loan term: 3 or 5-year terms

APR range: 8.05% - 35.89%

Get Started