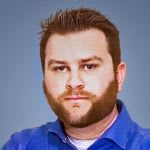 LendingClub summary
LendingClub​ is a leading name in the personal loan industry and has grown to become the largest online lending marketplace in the US. LendingClub offers borrowers a wide range of loan options. With a good reputation, convenient application process, and access to attractive loan terms, it's easy to see why LendingClub is a top choice for debt consolidation, businesses, and personal loan needs.
Pros
Marketplace with over 3 million members
Fixed monthly payments
No prepayment penalties
Cons
Not available in the state of Iowa
Funding as long as 3-7 days
Variety of loan types
Offers all loan types
5.0
Online experience
Good online resources, but no access to rates
4.0
Customer services and support
Limited ways of reaching lender
2.0
Loan amount range
Loan amount up to $50K
4.0
Repayment flexibility
Loan terms up to 60 months
4.0
LendingClub View Rates
Suitable For?
Borrowers with good credit
LendingClub works to provide access to loans for borrowers with credit scores starting at 600.
Joint application borrowers
You can add a joint applicant to your loan application but they will still have to go through the credit underwriting process before getting approved for the loan.
Loan Features
Fixed monthly payments
With a LendingClub loan you'll pay a fixed monthly rate throughout the term of the loan, which makes it easier to budget and plan ahead.
Hardship Plan
LendingClub's Hardship Plan lets you to freeze your loan for up to 3 months if you experience a difficult financial period and are unable to make your loan payments on time.
Rebuild your credit
If you make your payments on time, you can work on rebuilding your credit score because LendingClub will report this activity to the major credit reporting bureaus.
The Application Process
Step 1: LendingClub has a fast online application that requires you to fill out information such as:
How much you want to borrow
What the loan is for
Personal information
Step 2: Next, LendingClub will run a soft credit pull, which will not affect your credit score.
Step 3: Once the application is processed, LendingClub will assign you a grade that will determine what type of terms you can expect to receive.
Step 4: Once your loan is approved you should carefully read the terms of the loan offer to understand what it entails. Based on the approved loan amount you should be able to see what your monthly payments are.
Loan Terms
Typical loan terms range from 36 - 60 months with an APR ranging from 8.05% - 35.89%, and borrowers can request anywhere from $1,000 – $40,000.
Fees
One downside to LendingClub is the fee structure. Many other lenders do take fees, though, so LendingClub is not alone in this practice. Some of their standard fees include:
Origination fee: 1% - 6%
Check processing fee: $7
Late fee: 5% of payment due or $15, whichever is greater
Unsuccessful payment fee: $15
Repayment Terms
Flexible terms of 36 or 60 months
Late payment fees apply
Freeze loan for 3 months if you can't make payments
LendingClub offers access to flexible repayment terms with plans available for either 3 or 5 years. As mentioned, there is a late payment fee for missed payments or payments that are put through too late to be processed on time. However, LendingClub offers a Hardship Plan to its borrowers. The Hardship Plan allows borrowers to freeze their loan for up to 3 months during difficult financial times such as unexpected debt, medical bills, or loss of income or employment. Borrowers will still have to pay the interest payments each month, but that is less than the overall monthly amount due.
Privacy & Security
Each page on LendingClub's website is VeriSign Secured, and all transactions are TRUSTe certified. Additionally, it is a publicly traded company, so there is a lot of information about the company available to the public (such as financial records, reports, and statistics). This kind of public identification ensures that LendingClub is maintaining all the legal requirements, making them a reliable and safe alternative to some of the more anonymous or lesser-known competitors.
Customer Service
LendingClub provides customer service via email as well as phone support, which is available Monday-Friday 6:00am - 5:00pm PT and Saturday 8:00am - 5:00pm PT. Additionally, there is a thorough FAQ section that is neatly broken down into categories. There is also a search function to help facilitate faster answers.
How Lending Club Compares
| | | |
| --- | --- | --- |
| | | |
| APR | 8.05% - 35.89% | 7.99% - 22.73% (with all discounts) |
| Min credit score | Good + | Good + |
| Loan amounts | $1K-$40K | $1K-$40K |
| Loan term | 36-60 months | 24-84 months |
| Suitable for | Joint loan applications | Borrowers with Excellent credit |
If your credit score is on the lower side, LendingClub is a solid option, whereas SoFi requires a higher credit score. Compared to SoFi, LendingClub offers slightly lower minimum APRs, which can make your loan terms more attractive.
LendingClub really shines with its joint-application loans that allow for people with low credit scores to apply for a loan together with someone else who has a better credit score in order to receive more favorable rates.
FAQs
Does LendingClub charge any fees?
LendingClub charges the following fees: origination fee from 1%-6% of the loan, a late fee of 5% of the payment due or $15 (whichever is higher), a check processing fee of $7, and an unsuccessful payment fee of $15. If you decide to pay off your debt early, you're in luck as there are no prepayment penalties.
What type of credit do I need?
You don't need especially high credit to get a loan through LendingClub. The company expects a minimum credit score of 600, and will also check that you have a credit history of 3 years. LendingClub will require a soft credit pull, which won't affect your rating. The company also works with people with a debt-to-income ratio of up to 40% which is considered high. The bottom line - LendingClub can facilitate loans for people who may have gotten shut out elsewhere, though you'll want to remember that this tends to mean that you'll get less favorable loan terms.
How can I use my loan?
For the most part, LendingClub doesn't restrict how you use your loan. Through LendingClub you can get a personal loan for $1,000 to $40,000 that you can use for just about anything - consolidating debt, paying off credit cards, sudden home repairs, a destination wedding, you name it. That said, the company stipulates on its website that the loans can't be used for making investments (such as securities or cryptocurrency), for higher education, gambling, or for anything illegal.
How long will it take to receive my funds?
Typically, users can make it through the entire application, approval and funding process within about 3 days, though in some cases it may take longer. After finishing your online application, when your loan is approved it will be electronically deposited in your bank account. Your bank may take a couple of days on their end to approve the deposit. If you want to expedite the process - or prevent any unnecessary delays - make sure to get all your paperwork in order ahead of time.
Summary
With the flexibility of long repayment terms, a thoughtful Hardship Plan, and good loan terms overall, LendingClub is a good option for personal loan needs. If time is not of the essence, and you are looking for a reliable loan service, LendingClub is the choice for you.
Physical Address
595 Market Street Suite 200,
San Francisco,
CA 94105
LendingClub View Rates
Disclaimers
A representative example of loan payment terms is as follows: you receive a loan of $13,411 for a term of 36 months, with an interest rate of 12.16% and a 5.30% origination fee of $711, for an APR of 15.99%. In this example, you will receive $12,700 and will make 36 monthly payments of $446.46. Loan amounts range from $1,000 to $40,000 and loan term lengths are 36 months or 60 months. Some amounts and term lengths may be unavailable in certain states. APR ranges from 8.05% to 35.89% and is determined at the time of application. Origination fee ranges from 3% to 6% of the loan amount. Lowest APR is available to borrowers with excellent credit. Advertised rates are subject to change without notice.
Loans are made by LendingClub Bank, N.A., Member FDIC ("LendingClub Bank"), a wholly-owned subsidiary of LendingClub Corporation, NMLS ID 167439. Loans are subject to credit approval and sufficient investor commitment before they can be funded or issued. Certain information that we subsequently obtain as part of the application process (including but not limited to information in your consumer report, your income, the loan amount that your request, the purpose of your loan, and qualifying debt) will be considered and could affect your ability to obtain a loan from us. Loan closing is contingent on accepting all required agreements and disclosures at Lendingclub.com. "LendingClub" is a trademark of LendingClub Bank.