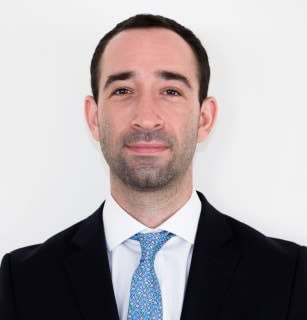 Freedom Debt Relief at a Glance
Freedom Debt Relief has been providing debt settlement services for over a decade, helping over 400,000 customers resolve over $6 billion in unsecured debt. It offers several tools and services that make it a fitting option when you're looking to start climbing out of debt.
Freedom's focus on unsecured debt means it is experienced and incredibly knowledgeable about what it does. Additionally, you can always know exactly where you stand with your settlements, as it offers an online dashboard that lets you track your progress. If you're in desperate need of financial assistance with debt, Freedom Debt Relief might be the ideal choice for you.
(888) 480-4829
Highlights
Debt settlement services
Help with credit card debt, medical bills, private student loans, and collections
Free consultations for your debt situation, and no upfront fees
Build a strong financial base with a dedicated account before negotiating a settlement
7-days-a-week customer support
Online dashboard to track your dedicated account and settlement progress
One single deposit program to make your settlement easier and more efficient
A founding member of the American Fair Credit Council
Debt Relief Services Offered
Freedom Debt Relief focuses on debt settlement negotiation and it has a proven record of successfully reducing customers' outstanding debts. It offers free consultations as a way to help you find the best debt relief solution for your specific needs. If you determine that the best way for you to reduce your debt is to consolidate your loans, Freedom can connect you to its partners that offer consolidation services.
Additionally, it does not charge any hidden or upfront fees, and will only collect a fee once you have completed your debt settlement process—a 21% fee (average) from the savings left from your settlement. Its settlement programs are relatively short, lasting between 24 and 48 months on average.
Services Offered
Instead of demanding to automatically withdraw funds from your account every month to pay for a settlement that might not be feasible or in your best interests, Freedom takes several steps to ensure the highest chance of success when working to resolve your debt problems. To do this, the it takes all customers through several steps:
It will first give you a free evaluation of your debt, which includes a free consultation with one of its Certified Debt Consultants.
If you do agree to work with Freedom, it will then offer you a tailor-made debt relief plan including minimum payments and monthly deposits.
You will then open a dedicated account to deposit a monthly sum in order to create a fund to start paying off your debts at a reasonable level.
Once you have enough funds in your account, Freedom will start the debt settlement negotiation process with your creditors. This is done to ensure that you can fulfill the terms of any negotiated settlement. No settlement negotiation is finalized without your express consent.
Once agreed to, you start paying the amount established each month, and your creditors will begin to report that your debts have been settled as you finish paying off existing debts.
Freedom puts a strong premium on ensuring your settlement plan does not drag on forever and helps customers complete programs within 24 to 48 months, one of the fastest rates in the industry.
It is also worth noting that Freedom is a founding member of the American Fair Credit Council, which proposes legislations and regulations that are designed to create more transparency and a more open market for consumers seeking debt relief.
Freedom will not collect any payment from you until your debts start being settled, which means that you can rest assured they are not just working for a paycheck. It doesn't charge any upfront fees, and its consultations can sometimes end with it recommending you a path that differs from debt settlement.
Security and Privacy
Freedom Debt Relief's website is very secure. It doesn't ask you for any sensitive personal information, and won't request any financial information until you sit for a one-on-one consultation. You can create a dedicated account that will remain in your name and funds will only be debited once a settlement with creditors has been reached. Freedom does not ask for any invasive access, and lets you retain your autonomy even during the negotiation process. If at any time you are unhappy with your consultation, you can walk away with no obligations.
Help & Support
Freedom features a good overview of debt relief strategies, as well as a blog, but it is lacking a more dedicated knowledge base designed to help consumers avoid common debt pitfalls.
Freedom's customer support is available 7 days a week and can be reached via telephone during regular business hours (eastern standard time), as well as via email. Over the phone, Freedom Debt Relief offers support to clients and prospective customers alike, and its service is helpful as well as professional.
Summary
Freedom Debt Relief is all about helping you through the process of exiting from burdensome debt. It works with customers who have unmanageable levels of debt and are looking for a way to make it easier to deal with. The collaborative process and creation of a plan that is tailor-made to your needs, as well as a solution that you approve of is testament to its commitment. Though it does not directly offer other debt relief strategies—such as consolidation or bankruptcy—it can help you determine if those are the best options during its free consultations.
It does offer some educational resources, but could stand to improve its knowledge base to a degree. That said, its services are always aimed at giving you the most information possible and helping you make the best decision relative to your needs.
About Freedom Debt Relief
Freedom Debt Relief was founded by Stanford Business School Graduates Brad Stroh and Andrew Housser in 2002. The founders noticed that many people were struggling with debt without an alternative that made them a priority. Since its founding, the company has offered its services to thousands of people, and has helped resolve debts for over 300,000 customers. Today, Freedom employs more than 1,300 certified debt specialists and works with customers across the United States. Since its inception, Freedom has helped resolve approximately $5 billion in debt.
The company has been featured in major US publications such as the Wall Street Journal, USA Today, the Christian Science Monitor, and is accredited by the American Fair Credit Council and the Better Business Bureau.
Physical Address
4940 South Wendler Drive, Suite 210
Tempe, AZ 85282
Freedom DR Visit Freedom Debt Relief
(888) 480-4829