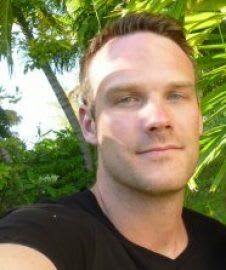 LendGenius summary
LendGenius is a loan marketplace that offers personal loans of up to $35,000. You can use the loan money for anything you need, such as large purchases and tuition, and you can get the money in as little as one business day after approval. Also, LendGenius works with direct lenders that will approve you even with poor credit, so no minimum credit score is required.
Pros
Fast and easy onboarding process
Loans for excellent to poor credit
Loans for as little as $500
Cons
Hard to see all the lenders at once
No customer service phone number
LendGenius Visit LendGenius
Suitable For?
LendGenius is recommended for those who have good to poor credit. While you can find a loan for good credit, one feature of LendGenius is that they work with lenders who may still provide you a personal loan with bad credit, even if you've had a bankruptcy. Note that LendGenius does not serve residents of Vermont, New York, West Virginia, Arkansas, or South Dakota.
Range of Loans on Offer
While LendGenius offers personal and business loans - both secured and unsecured, this review will focus exclusively on personal loans. LendGenius helps you find lending partners that will issue a loan even if you have bad credit, but the range of options for which you can use the funds is vast.
Here is just a sampling of what you can use these personal loans for:
Debt. If you have a bunch of different credit cards and loans with a variety of lenders, you can get a personal loan to merge that debt into one loan, allowing you to make one low monthly payment.
Major purchase. Perhaps you are buying furniture for a new home, a car, or some other large purchase. Your loan may qualify for a significant purchase and allow you to get the cash you need in as little as one business day.
Vacation. If you're like most people, odds are you're chomping at the bit to take a nice vacation after probably being in quarantine for the past several months due to COVID-19. But maybe you don't have the cash because you're furloughed, or perhaps you don't want to blow the money since the economy is still unstable. With LendGenius, you can get a personal loan to cover that next vacation.
Application Process & Requirements
The application process is quite simple. Since LendGenius is a loan marketplace, you'll enter the bulk of the information with them. Their onboarding process goes screen-by-screen and asks a total of 25 questions. In total, it should take you about 3-5 minutes to complete. You'll need to enter information about your employment, residence, and your Social Security Number, among other things. The reason for this depth is, so you don't have to re-enter all of this information once you're done, you'll get to go through and choose a lender quickly. Finally, you'll be able to get your cash in as little as one business day after your loan is approved.
APRs, Loan Amounts & Repayment Terms
Because LendGenius is a marketplace and connects you to a variety of other lenders, the loan amounts and repayment terms are going to vary. Also, this will depend on your credit score, income, and other factors. The beautiful thing about LendGenius, though, is that they try to find lenders that will approve you, even if your credit is poor. It is recommended to go through the onboarding process I outlined above and get a more accurate estimate from one of their partner lenders.
Privacy & Security
LendGenius does collect secure information, as outlined above. They "use commercially reasonable encryption and other data security practices" to protect your information and do everything possible to keep your information secure. But as they outline in their Privacy Policy, no security system is entirely protected against hackers, so there is some work to do on your part. The short story is that there's not a whole lot different here than other lenders, but make sure to read the policy for more detailed information.
Help & Support
LendGenius does not have phone or chat support, but you can contact them through the website and get an email response. They also don't outline their hours of operation. That said, the bulk of your questions will probably come once you select a lender, at which point you can directly contact that specific lender.
How LendGenius Compares
| | | |
| --- | --- | --- |
| | | |
| APR | Varies | 7.99% - 35.97% |
| Minimum credit score | No minimum required | 620 |
| Loan amounts | Up to $35,000 | Up to $50,000 |
| Loan term | 2-36 months | 36-60 months |
| Suitable for | Good to poor credit | Lower rates |
The key difference here is that LendGenius is a loan marketplace, whereas the other two are direct lenders. LendGenius wins with their ability to find lenders that will provide you a loan with poor credit -- there is no minimum credit score required.
If you have good credit, you're better off looking at Upgrade, which provides loans as low as 7.99% for those who qualify (plus you can get up to $50,000). And for most people with average credit, OneMain Financial offers larger loans -- so if you need more than just $5,000 and have middle-of-the-road credit, check this lender out.
FAQs
Can I still get a loan through LendGenius with bad credit?
Yes. Even with a 500 credit score, LendGenius has partners that will still provide you with a loan.
Why should I go with a personal loan through LendGenius?
A personal loan can give you money for any number of things - such as a considerable expense, medical costs, or a wedding. There are no limits on how you use the money, making it extremely flexible.
How much cash can I get through LendGenius?
Currently, you can get up to $35,000 through LendGenius, based on your creditworthiness.
What kind of loans does LendGenius offer?
LendGenius works with partners that offer installment, unsecured, secured, and bad credit personal loans from private lenders.
Summary
Overall, LendGenius is an excellent marketplace to leverage for personal loans if your credit is less than perfect. Finding a loan with poor credit can be difficult, but LendGenius makes that easy by connecting you with a direct lender who may work with you.
LendGenius Visit LendGenius