Fiona Visit Fiona
What You Need to Know About Fiona
Offering an algorithm-based marketplace for lenders and borrowers, Fiona is a place for borrowers of all kinds to find their lender match. Fiona offers personal loans, mortgage loans, auto loan refinance, and student loan refinance. Fiona works with brands in the alternative lending space and offers real-time pre-approval options from multiple lenders in seconds. Fiona provides a quick and simple online application that delivers a customer's best loan offers from competing loan providers. Borrowers are matched with the loan providers most likely to approve their applications, saving them time and money. Fiona is partnered with a number of lenders, such as Prosper, LendingClub, Rise, Avant, LightStream, Social Finance, Vouch, Earnest, LendKey, Caribou, AutoPay, and Upgrade. The company has also been praised by many business and news agencies, including The Wall Street Journal, the Finance Magnates, Dow Jones, and Crowdfund Insider.
Is Fiona the Same as Even Financial?
Yes, Fiona is an online marketplace for lenders and borrowers powered by Even Financial. When you apply through Fiona you'll receive offers from the same lenders as Even.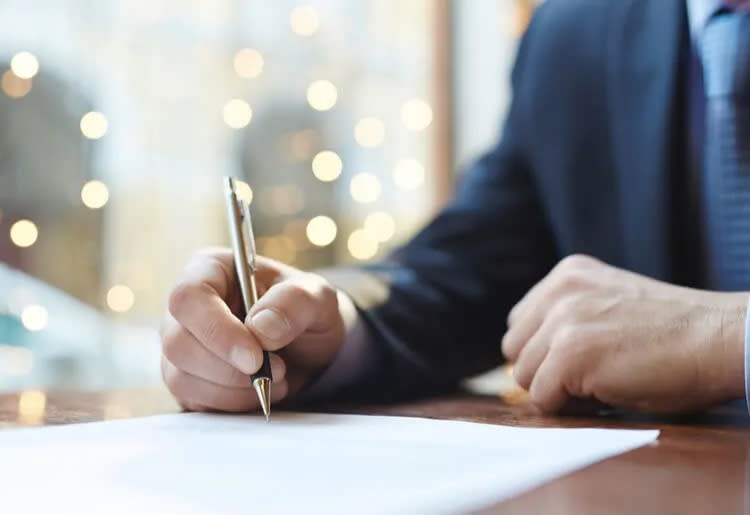 Who Is Fiona Good For?
Fiona is best suited to borrowers with credit scores of 580 to 800, which allows for a wide range of loan amounts. Fiona provides services and multiple helpful options for clients whose credit scores are below 580.
Loans from lenders found on Fiona can be used for:
Debt consolidation
Home improvement
Expenses for special occasions
Credit card refinancing
Loan Features
Fiona features loans from $1,000-$250,000 for a wide range of purposes from consolidating debt to purchasing a car. Some loans made through the lenders found on Fiona are unsecured loans, meaning that the loan is issued and supported only by the borrower's creditworthiness, rather than by any type of collateral. Therefore, for those loans you do not need to own a home or other property to be eligible for a loan from a lender you are matched with on Fiona.
Loans from $1,000-$250,000
Loans for a wide range of purposes
Loans are unsecured — you do not need to own a home or property to qualify
Creditworthiness is only criteria used in determining loan eligibility
The Application Process
To get offers from lenders through Fiona, you will need to be 18 years of age and a US citizen. The simple application form asks for the following:
date of birth
Social Security number
how much you want to borrow and for what purpose
your employment status
credit score
homeowner status
annual income.
Fiona will run a soft credit check, which doesn't harm your credit rating, and share both the form and credit check with the trusted lenders on its platform. You'll start receiving pre-approved loan offers and static loan rates within a few minutes. You can compare them using Fiona's algorithm to calculate your estimated monthly repayments for each option. When you've decided which offer to accept, you'll visit the lender's website directly, where you'll be asked some more questions and go through a hard credit check before receiving a final loan offer
Loan Terms
Fiona is not a direct lender, but rather a lending marketplace. It uses proprietary technology and its relationships with dozens of lenders to find the best option for you. Therefore, Fiona does not determine APRs. By working with lenders in the business, Fiona provides a range of loan terms for most borrowing needs. Borrowers with a credit score as low as 580 can qualify for a loan. Offers are based on factors such as your credit history, current employment status, credit score, and present economic trends. Fiona offers loan amounts between $1,000-$250,000, which puts it ahead of other lending marketplaces such as LendingTree.
Top lenders competing for your business
Loans offered for credit scores as low as 580
Loans from $1,000-$250,000
Repayment Terms
Since Fiona is not a lender, it does not determine repayment lengths or APR rates. This is done by the financial institution that will be issuing your loan. Fiona's trusted lenders offer APR rates ranging from 5.99% - 35.99% and repayment terms from 6 - 144 mo.. Compare the rates that are given to you by each lender to determine which offer is the best one for you.
Privacy & Security
Fiona uses industry-standard technology for encryption to ensure that all personal and financial information remains safe when you submit your application. Fiona does send information to third parties that you aren't able to vet beforehand, as with any matching service. However, it does not sell your personal data to other companies, and only partners with the best personal loan companies that are considered to be trusted, legitimate lenders.
Fiona also has a Programmatic Compliance tool that helps to semi-automate the process of staying within boundaries. This tool parses blog, web, or app pages where a client's ad for a financial product will appear. It also parses the surrounding text on the page to detect any issues that could pose any problems with federal or state regulations. If the tool finds or suspects a violation, the ad placement is scratched, and an Fiona staff member takes a look and renders a judgment.
Fiona has been Better Business Bureau (BBB)-accredited since 2015 and has an A- rating on the BBB website.
Help & Support
To compliment its support efforts, Fiona provides a noteworthy blog and FAQ section. Jointly, these assets provide a wealth of information for browsers looking to educate themselves in the field of personal finance.
How Fiona Compares
| | | |
| --- | --- | --- |
| | | |
| APR | 5.99% - 35.99% | 5.99% - 35.99% |
| Minimum credit score | 580 | none |
| Loan amounts | $1,000-$250,000 | $1,000 to $50,000 |
| Loan terms | 6 - 144 mo. | 3-180 months |
| Best for | Borrowers with low credit scores | Comapring a variety of options |
When it comes to APRs, Fiona offers some of the lowest in the industry along with LendingTree. Even though both these loan aggregators offer flexible repayment terms Fiona stands out thanks to its ability to offer low-credit borrowers attractive loan offers.
Compared to LendingTree, Fiona has much higher maximum loan amounts but doesn't offer quite as much flexibility in terms of loan terms. Fiona's low minimum APRs are what make it really stand out compared to LendingTree, which is one of the biggest lending marketplaces in the industry.
FAQs
Does Fiona Affect Your Credit Score?
The Fiona loan pre-approval process will not negatively affect your credit score as they soft credit check apposed to a hard credit pull.
Does Fiona Charge Any Fees?
Fiona does not charge any fees, and there is no cost to submit a loan request. The actual loan rate depends on the loan amount and term requested, as well as your credit score, usage, and history. Fiona may receive compensation on when a personal loan is approved and accepted by the borrower.
Is Fiona a Legit Company?
Fiona/Even Financial, Inc. is a legitimate online market place to match borrowers with personal loan providers. Reviews across the internet praise Fiona for its ease of use and competitive loan refinancing offers.
What Happens if I'm Offered a Loan?
If you are offered a loan, you will have the opportunity to review the final offer made by the lender or lending partner, and to accept the loan agreement made directly between you and the lender or lending partner. The lenders and lending partners that Fiona works work with may charge an origination fee for facilitating the loan to you.
For example, on a $10,000 loan with a 5% origination fee, you will incur a $500 origination fee and receive $9,500 upon the successful issuance of your loan.
What Can I Use My Loan for?
Fiona doesn't enforce any specific requirements for how you use your loan, which means you can use it for anything from debt consolidation to home improvements as well as medical expenses and covering any large purchase. Many borrowers report using their Fiona personal loans to refinance credit card debt or other higher-interest loans.
Is Fiona Safe?
Fiona has an excellent reputation for being a safe and secure loan provider since they use industry-standard technology to ensure that all your personal and financial information is safe after you submit your application.
Summary
Fiona is a safe, secure way to obtain multiple loan offers. With a speedy approval process and unsecured loans that can be used for any purpose, it is an ideal option for customers who demand financing options and want to access them quickly (as early as the next business day.)
Fiona Visit Fiona
Physical Address
Fiona, Inc.
45 West 21st Street Floor 5
New York, NY 10010
USA